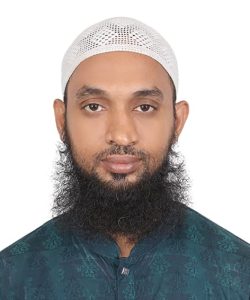 Dear Esteemed Customers, Partners, and Friends,
I hope this message finds you in good health and high spirits. It is with immense pleasure and gratitude that I address you today as the Managing Director of Best Water Technology, the leading water purifier company in Dhaka, Bangladesh, serving households and businesses all across our beautiful nation.
Water is the elixir of life, and here at Best Water Technology, we have dedicated ourselves to the noble mission of providing safe and clean drinking water to every household in Bangladesh. Our commitment to this cause is unwavering, and our journey has been marked by innovation, quality, and customer-centricity.
In a country where water quality is a pressing concern, we take great pride in offering cutting-edge solutions. Our state-of-the-art water purifiers, equipped with RO, UV, and UF technology, are designed to combat the most challenging water conditions. We understand that access to safe drinking water is a fundamental human right, and our products embody this philosophy.
Over the years, we have relentlessly pursued excellence in every aspect of our operations. Our research and development teams continually push the boundaries of technology to ensure that our customers receive the best-in-class products. We have an extensive network of service centers and dedicated professionals who work tirelessly to provide prompt assistance whenever you need it. Your satisfaction is our ultimate goal, and we are committed to exceeding your expectations.
Best Water Technology is not just a company; it's a family, a community of individuals who share a common vision of a healthier, happier Bangladesh. We are proud to have played a pivotal role in improving the lives of countless families by making safe drinking water more accessible.
As we look ahead, our commitment to innovation and sustainability remains steadfast. We will continue to explore new technologies and methodologies that align with our values of environmental responsibility. We believe that progress and preservation can go hand in hand, and we are dedicated to minimizing our ecological footprint.
I would like to extend my heartfelt gratitude to our customers for their unwavering trust, our partners for their invaluable support, and our dedicated team for their relentless efforts. Together, we have built Best Water Technology into a beacon of hope for clean water access in Bangladesh.
As we embark on the next phase of our journey, I invite you to join us in our mission. Together, we can ensure that every drop of water that flows through your homes is as pure and safe as the love we have for our nation.
Thank you for choosing Best Water Technology, the name you can trust for pure, clean, and safe water. Together, we will quench the thirst of a nation and pave the way for a brighter, healthier future.
With warm regards,

Azizur Rahman Saiful
Managing Director
Best Water Technology